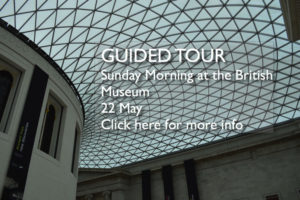 Fancy a tour around the British Museum?
Well, lucky you, I'm doing not one, but two tours on the morning of Sunday 22 May, kicking off at 10:15.
You can come on either one, or there's a £4.00 saving if you book both.
The first looks at some of the treasures of the Ancient world – including Egypt, Assyria and, of course, Greece. The second explores some of the wonderful things found in Britain – Roman silver, Celtic gold, Anglo-saxon enamelling to name but some.
Full details can be found here, where you can also book tickets.