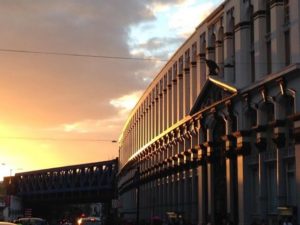 Join me on Sunday mornings in November for a couple of walks and tours that will show you some hidden gems of the capital.
Rock n Roll Soho: Discover the heart of rock 'n' roll London – the places, clubs and venues that were the setting for the music that defined a generation. We'll see where the Beatles' did their last gig and the Pistols did their first; where the Stones were formed; the club where Hendrix performed; and the coffee bars that defined 1960s London.
13 November | 1030-1300 | Start at Savile Row W1 | More information and tickets here
Sunday Morning at the British Museum: Every visitor to London should see the British Museum, but with tens of thousands of objects on display, just where do you start? Discover the treasures of the British Museum – from over 4000 of human history.
20 November | 1030-1300 | British Museum Great Court | More information and tickets here
And also in November I'll be looking at the treasures of the NATIONAL GALLERY on Friday evenings. If you want to find out more, email me and I'll send you more information.