If you ever have a tour of the Houses of Parliament it is in Westminster Hall where you meet your guide. This is the oldest part of the Palace of Westminster, dating back to around 1100 when it was commissioned by William II (William Rufus), the son of the Conqueror.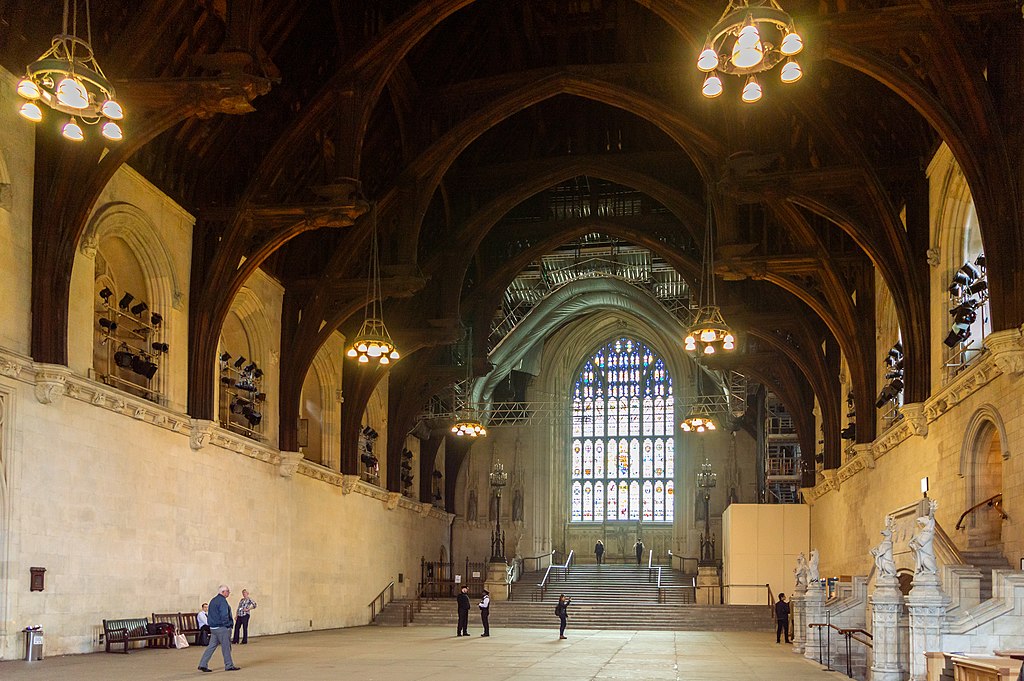 In this hall, with its magnificent hammerbeam ceiling, kings, queens and commoners have lain in state before their funerals; great trials have taken place, including those of William Wallace, Sir Thomas More, Guy Fawkes, and 'King and Martyr', Charles I.
It was also the scene for the Coronation Banquets, celebrations after the crowning of the new monarch in the nearby Westminster Abbey.
The most lavish of these – so lavish in fact, that future monarchs did away with the tradition for fear of appearing too profligate – was in 1821 for the coronation of that most extravagant of kings, George IV. The former Prince Regent's banquet cost over £25,000 (the equivalent of £2.5-£3 million today) – the total cost of his coronation was £238,000, or well in excess of £25 million.
This was also the last time that the King's Champion made their traditional appearance. Riding into the hall in full armour, the champion throws down his gauntlet three times, challenging to trial by combat anyone who disputes the new monarch's right.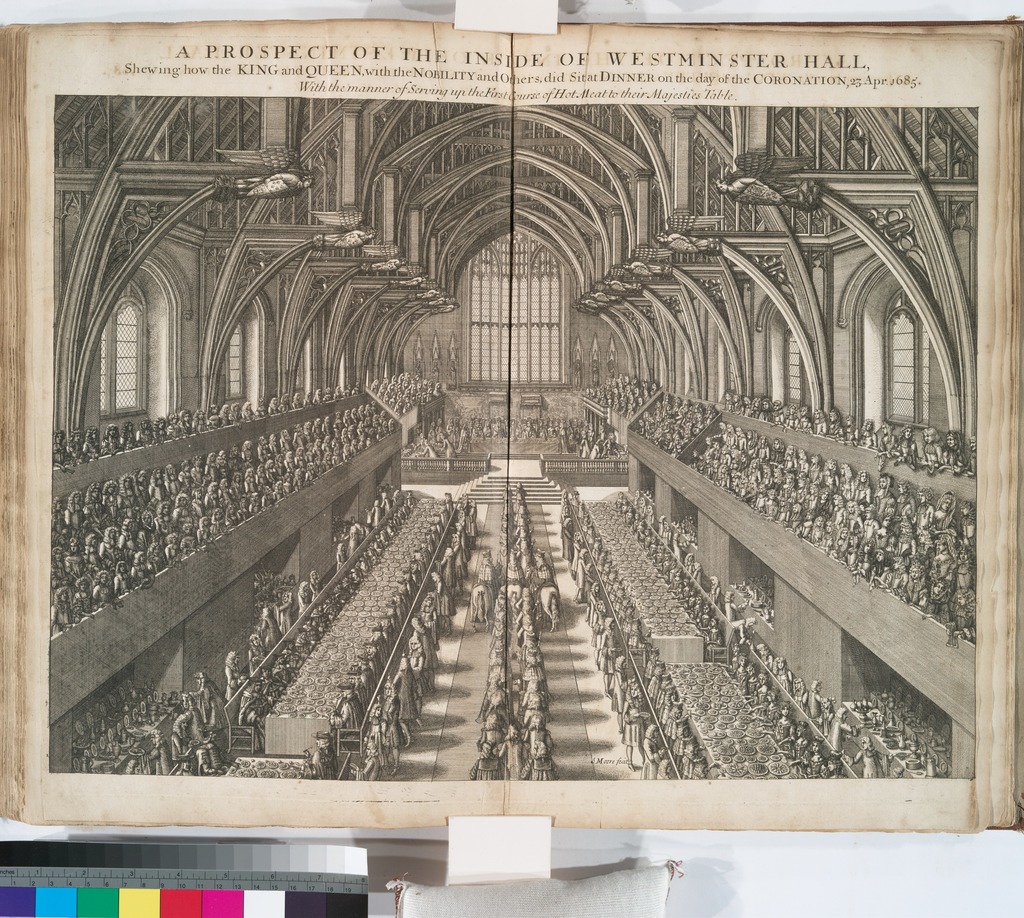 As with much of British society, the role of champion is an inherited one, belonging to the feudal holder of the Manor of Scrivelsby in Lincolnshire, which has been held since the 1300s by the male head of the Cymoke family.
Although not part of coronations since the 1821 Banquet, anyone wishing to challenge a future Charles III to be 'the right heir to the Imperial Crown' might want to note that Francis Dymoke, the present champion, is a 66 year old chartered accountant.