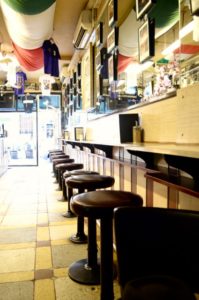 I'm having a coffee in the last of the Soho coffee bars.
An absurd statement on the face of it; there are probably more places to get a coffee in Soho now than at any time in the past.
But I'm talking about the Bar Italia, a place that justifies the label 'Soho Institution' and a world away from your chai lattes and skinny decaffs.