This review dates from October 2016. The production was seen at the Richmond Theatre.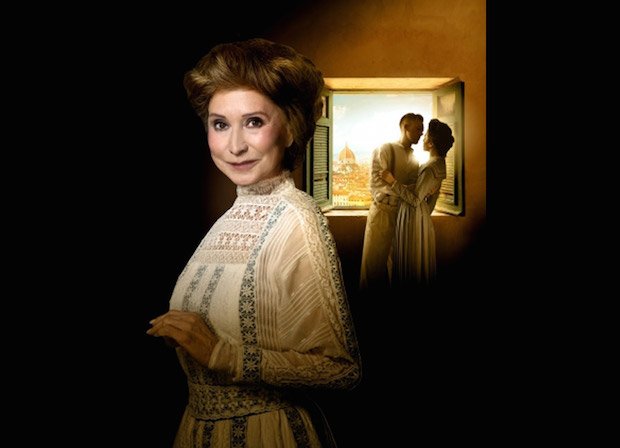 A Room With a View is a visually interesting, but wordy and emotionally unengaging adaptation of the E M Forster novel.
Lucy Honeychurch – a young middle-class Edwardian woman – is visiting Florence with her older, spinster cousin Charlotte Bartlett as chaperone. There are suffragettes on the streets of London, but 'ladies' are still expected to follow the Victorian rules surrounding 'class', social status and polite behaviour.
In their pensione Lucy and Charlotte meet George Emerson and his father – socialists and humanists, with radical ideas about religion, sexual equality and life. The snobbish Charlotte rebuffs the approaches of the lower middle class Emersons, but Lucy falls for George and, on a day trip to the Tuscan countryside, kisses him. Charlotte is mortified and whisks Lucy away from Florence.