Fight your way through the crowds surrounding the Tower of London and you might just make it through to one of London's oldest churches.
All Hallows by the Tower seems to be able to trace its foundation back to 675CE, when Erkenwald, the bishop of London, created it as a chapel of the Abbey of Barking, whose abbess was his sister Ethelburga. (This is why the church is sometimes known as 'All Hallows Barking'.)
It has, as one might imagine, a rich history. Pepys climbed its tower to see the destruction wrought by the Great Fire; the sixth president of the USA, John Quincey Adams, was married here; the church saw the baptism of William Penn, the founder of Pennsylvania. All Hallows is the guild chapel of the international Christian organisation 'Toc H', founded by a previous vicar of the church Philip 'Tubby' Clayton.
Underneath the main body of the church is a small, but utterly delightful, museum. Here you can see part of the floor from a Roman villa along with various artefacts discovered on the site, giving a glimpse of the Londinium of 1900 years ago. (There's also a model of how that city might have looked, see below).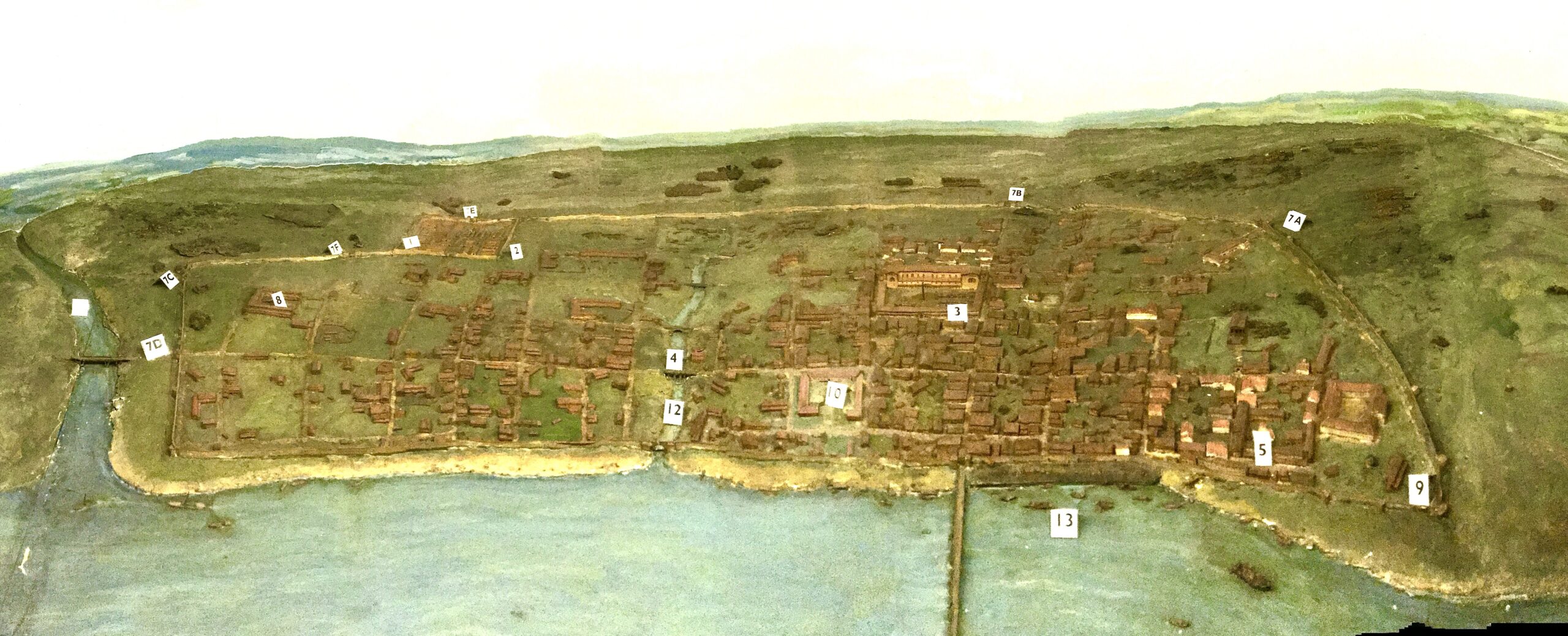 There are remains from the Saxon church that stood here for 400 years before the arrival of the Normans, including the oldest Saxon arch in the city (made from Roman floor tiles) and stonework and carvings that are 1000 years old or more.
All Hallows is a prime example of London as a palimpsest, showing how places and spaces have been used, reused, altered and changed over the centuries of the city's existence; to go down into the crypt is to literally pass through the capital's history.